Brutal Cities
Regular price
Sale price
€57,95 EUR
Unit price
per
Sale
Sold out
terrain scale/s: 28mm / 32mm
Infinity Terrain - Data Centre
Infinity Systems provide localised secure data storage. New technology has reduced the amount of cooling required, and the ventilation tower provides air to the subterranean part of the facility.
The Infinity systems data centre ventilation tower is removable to allow miniatures to be placed behind a sliding door. There is no window in the room, providing a safe place for miniatures to hide.
The rooftop is too narrow to fit a 25mm base, preventing snipers from using that location, while still blocking line of sight. Conduit buttresses provide cover for units advancing on street level. This terrain makes a great centrepiece for your table.
Share
SKU:BT08
Product Specificiations

weight:

scale/s: 28mm / 32mm

dimensions: W x L x H
View 3D AR model on your tabletop

Click the second image (with the cube symbol) with a smartphone to view the terrain on your tabletop.

Iphone AR model Instructions


Please use Safari to view these 3d models to enable AR mode - Click view in space.


Android AR model Instructions


Clicking the 3d models will open the google app to view these 3d models and give you the view in space AR option.

These models were generated with Photogrammetry - they look bumpy but the real products are actually very clean and detailed!

Accuracy is within 1cm. Prioritize written dimensions over AR.

FAQ

Brutal Cities Frequently Asked Questions

I live in the EU or UK - what are tax/customs like?

Prices will update in your checkout based on amount in your cart - If you are over the respective UK and EU VAT thresholds we will not collect tax and the prices we show will be less - customs/post service will charge tax instead.

UK: For all orders up to £135 Brutal Cities will collect 20% VAT for the UK Government

EU: Brutal Cities is IOSS registered. This means that we will collect and pay VAT on order under 150 EUR. You will still need to pay EU customs VAT for all orders over 150 EUR.

How long does shipping take?

Our products are made to order - Median fulfilment time is 7 days. I ship once a week usually. It can take longer during busy periods. (It's also just me and and one laser!) I'll keep you updated if there are delays. I ship products weekly. Generally shipping takes up to 7 business days in Australia and approx 30 worldwide. See full policy.

 

What happens if a product/part arrives damaged?

Send me a photo of the damaged part or product at ryan@brutalcities.com and I'll ship out a replacement to you ASAP. 

 

Do you give refunds?

If there are any issues with your products we will send out a replacement. We don't offer refunds for change of mind purchases. Read our full policy

 

Does Brutal Cities have a distributor in my country?

No sorry!. This is something we're looking into but for now Brutal Cities doesn't have any international distributors. However there is free worldwide shipping for orders over $400 AU.
MDF terrain is supplied unassembled and unpainted.
View full details
Customer Reviews
08/08/2022
Fantastic Large Building for Infinity
This is a very impressive piece as soon as it is assembled. It has some great detail that really elevates it over some other MDF terrain I have. It is excellent from a gameplay perspective for Infinity. I am really glad the top is too small for a 25mm, it is great to break up the board and keep snipers from having too much cover. The 3 elevation levels make for some interesting movement. The air conditioners are great cover. 2 ladders make it fairly accessible. If I had to just 1 Brutal Cities item it is probably this one. My only drawback I wish there were some actual instructions. There is a video but it doesn't have a lot of explanation or ideal angles, so I spent a lot of time pausing and rewinding. But not insurmountable.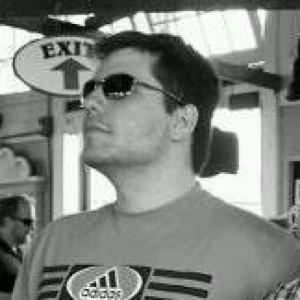 C
Cj

United States
A lot of the buildings are designed for Infinity and with the gameplay in mind. Didn't want to have something that could be abused by snipers etc. Thanks a lot for the review! Plans to fill out the instructions for all the kits but always here to help if you've got any questions