Prefab construction allows for the quick and easy erection of new neighborhoods of Bruteopolis. Removable levels and a lovely balcony for your 25mm based troops make this 28mm terrain kit hugely popular.
Regular price
$0.00 AUD
Sale price
$45.00 AUD
Unit price
per
Sale
Sold out
Moneyback Guarantee
Secure Checkout
Worldwide Shipping
terrain scale/s: 28mm / 32mm / 35mm
Product Specificiations

weight:

scale/s: 28mm / 32mm / 35mm

dimensions: W x L x H
MDF terrain is supplied unassembled and unpainted.
FAQ
View 3d AR model on your tableop
SKU:BT18
View full details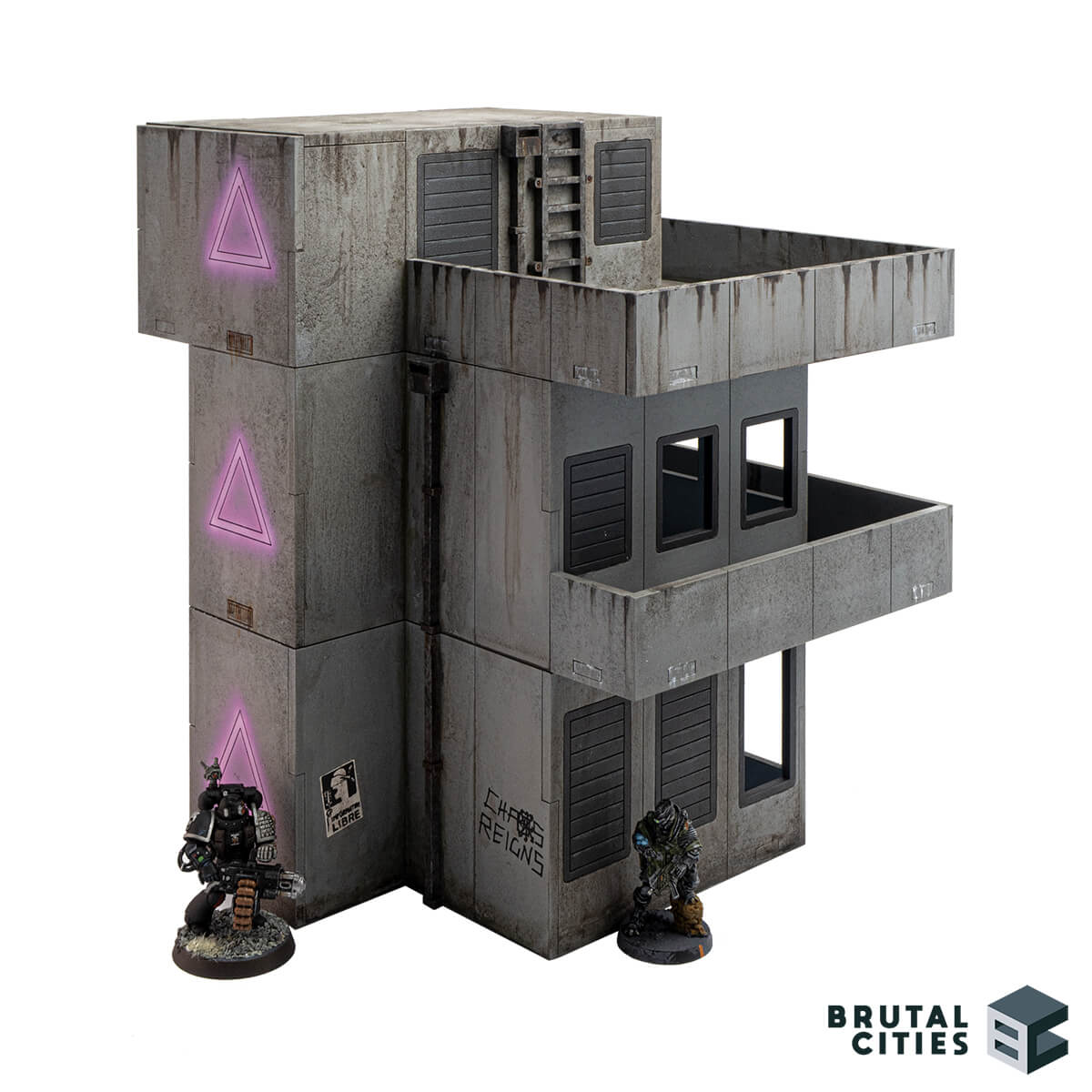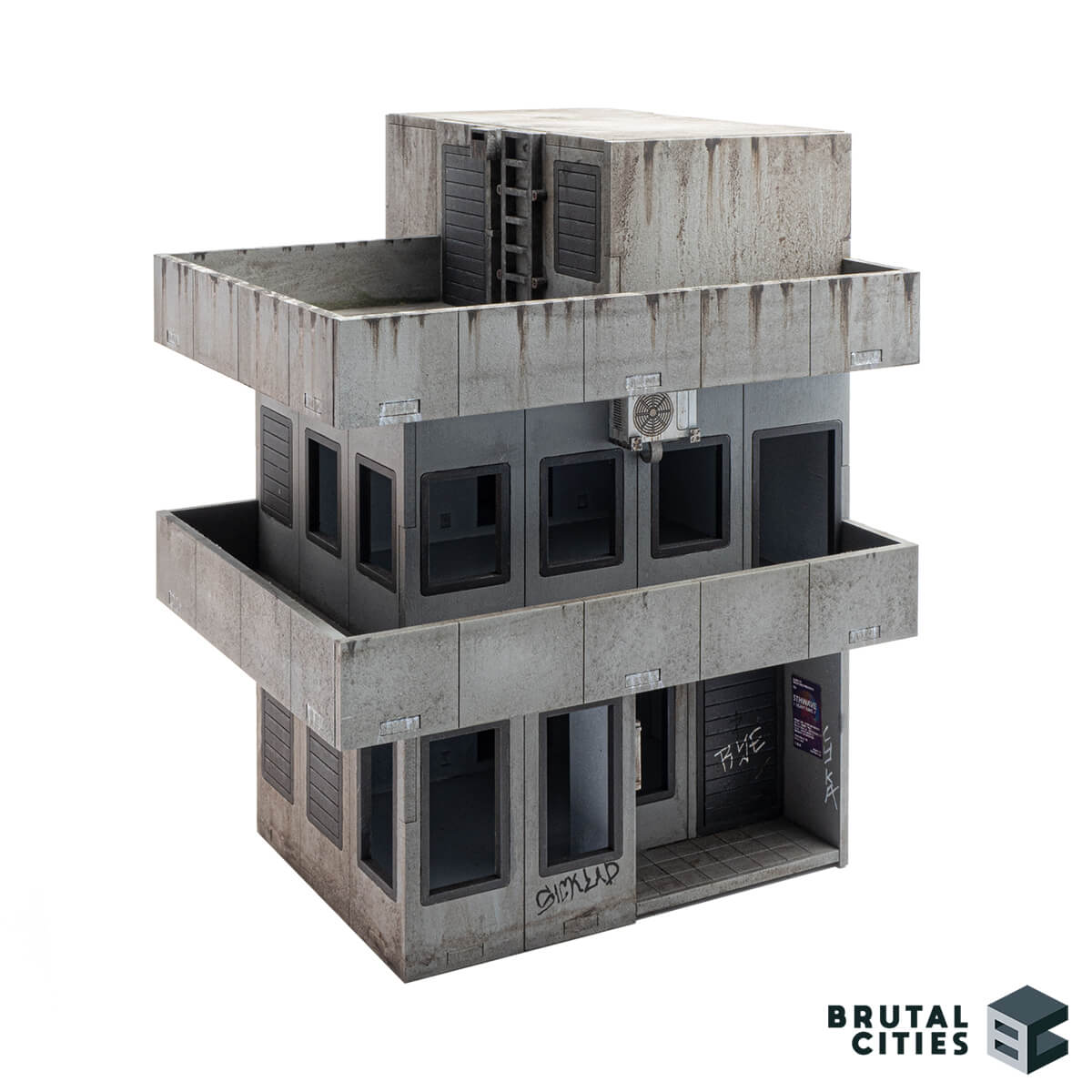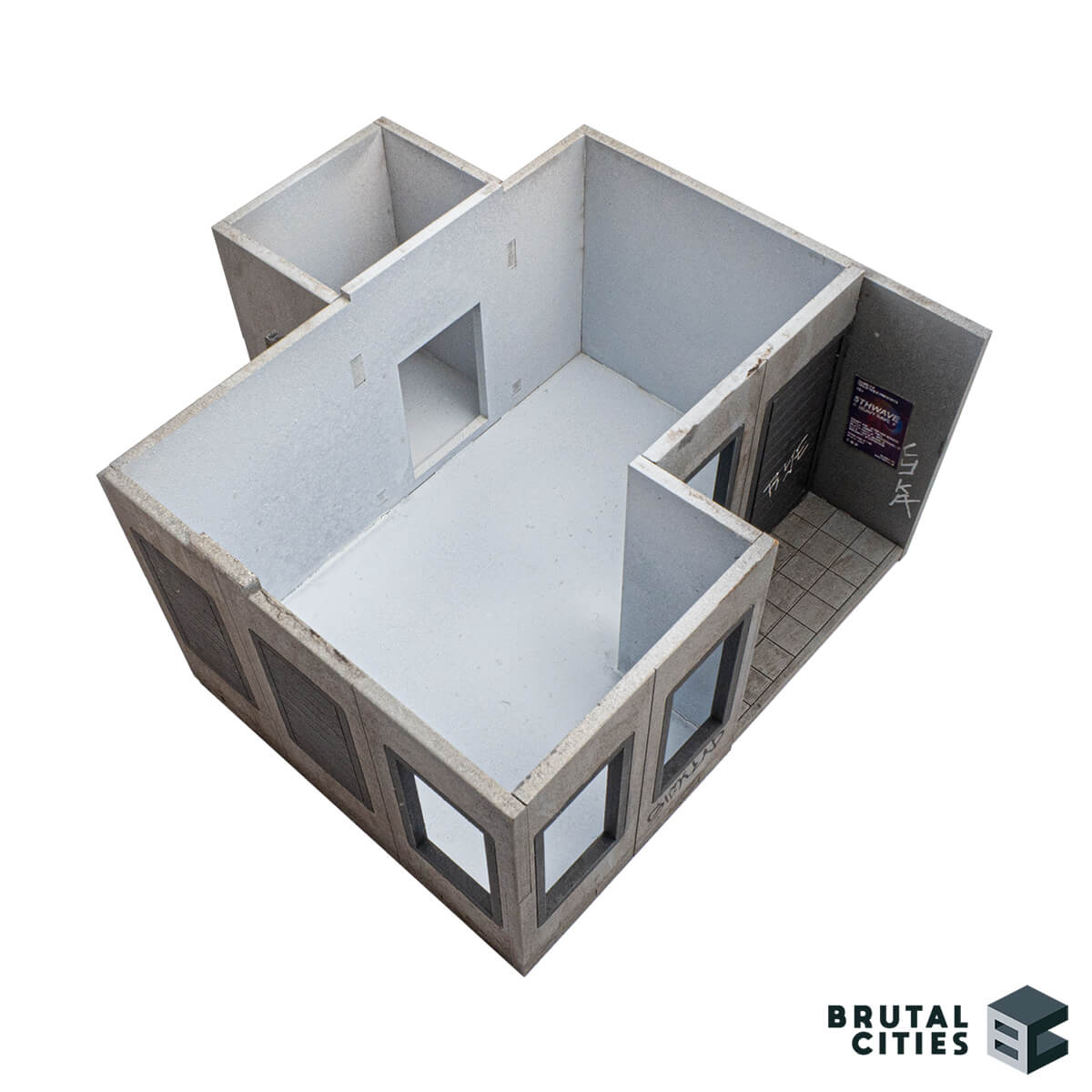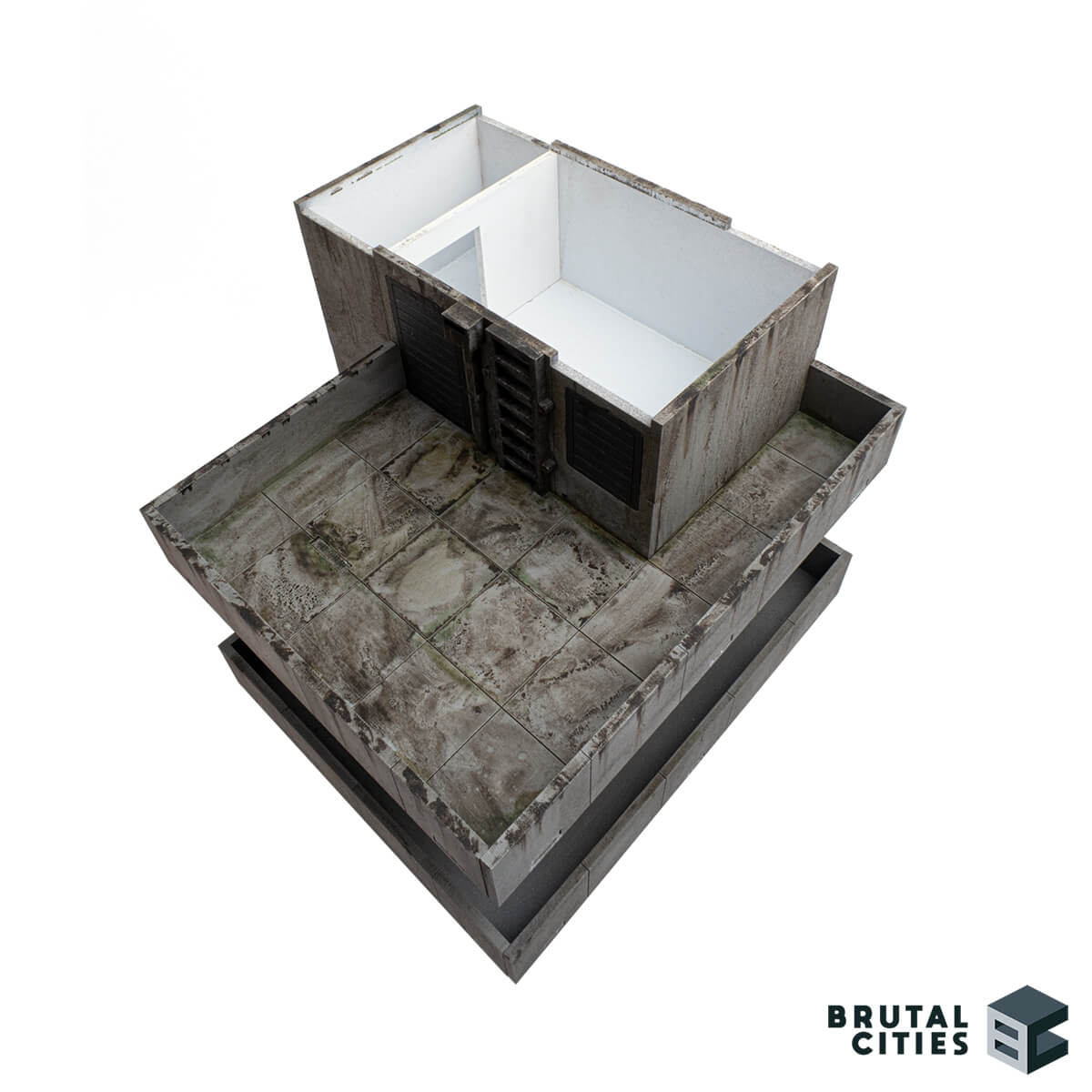 FAQ

I live in the EU or UK - what are tax/customs like?
Prices will update in your checkout based on amount in your cart - If you are over the respective UK and EU VAT thresholds we will not collect tax and the prices we show will be less - customs/post service will charge tax instead.
UK: For all orders up to £135 Brutal Cities will collect 20% VAT for the UK Government
EU: Brutal Cities is IOSS registered. This means that we will collect and pay VAT on order under 150 EUR. You will still need to pay EU customs VAT for all orders over 150 EUR.


How long does shipping take?
Our products are made to order - Median fulfilment time is 7 days. I ship once a week usually. It can take longer during busy periods. (It's also just me and and one laser!) I'll keep you updated if there are delays. I ship products weekly. Generally shipping takes up to 7 business days in Australia and approx 30 worldwide. See full policy.
What happens if a product/part arrives damaged?
Send me a photo of the damaged part or product at ryan@brutalcities.com and I'll ship out a replacement to you ASAP. 
Do you give refunds?
If there are any issues with your products we will send out a replacement or we can refund you after the products are returned to us. We don't offer refunds for change of mind purchases. Read our full policy
Does Brutal Cities have a distributor in my country?
No sorry!. This is something we're looking into but for now Brutal Cities doesn't have any international distributors. However there is free worldwide shipping for orders over $400 AU.
View 3D AR model on your tabletop

On the Product Page, click the second image (with the cube symbol) with a smartphone to view the terrain on your tabletop.

Iphone AR model Instructions

Please use Safari to view these 3d models to enable AR mode - Click view in space.
Android AR model Instructions

Clicking the 3d models will open the google app to view these 3d models and give you the view in space AR option.

These models were generated with Photogrammetry - they look bumpy but the real products are actually very clean and detailed!
Accuracy is within 1cm. Prioritize written dimensions over AR. View other AR terrain models here
Customer Reviews
10/14/2023
I recommend this product
Great building
Great building, it went together nicely. The only minor problem I have is that the balcony isn't wide enough for the larger based necromunda models such as house Goliath or Corpse grinder.
Christopher B.

Australia
Thanks for the feedback Chris! Yeah the balcony is designed for 25mm bases rather than 32mm
06/20/2023
Amazing Piece of Terrain!
Easy assembly with an intuitive design and ability for future expansions. Amazing quality, cannot complain.
Stu

Canada
One of the more popular kits for sure. Appreciate the review Stu
01/25/2023
very nice terrain
i'm very impressed with the brutal cities pieces. i got two of the cabbage palms and they're great. great design, great look. contemplating getting a couple more.
chris262

Australia
Cheers Chris, really appreciate the review :) There are extra floors too, and with the ducting and gubbins, lights and graffiti you can get a lot of variety from the kits
03/15/2022
Zero regrets!
Wow! What an awesome kit. Easy to assemble and it looks great. Definitely can't complain. I was a little hesitant that thier wasn't enough detail to make this interesting or feel realistic enough. That's definitely not the case. Plus adding detail is super easy to do. Definitely coming back for more buildings later.
Joseph Z.

United States
Cheers Joseph. We've got some Augmented Reality sections where you can get a feel for the kits and the size as well (on the product pages). With some paint and weathering even a simple paintjob looks great.